Go from 'Meh' to Monetizing with Smart Networking as a WAHM Business Owner
Getting your WAHM business off the ground can be tough. You have to wear so many hats, from CEO to salesperson to janitor, and it can be difficult to get noticed. One way to help your business succeed is to network with other businesses, both in your industry and outside of it. However, networking is not always easy, especially if you are introverted or shy.
Here are a few tips to help you network effectively and make your WAHM business a success!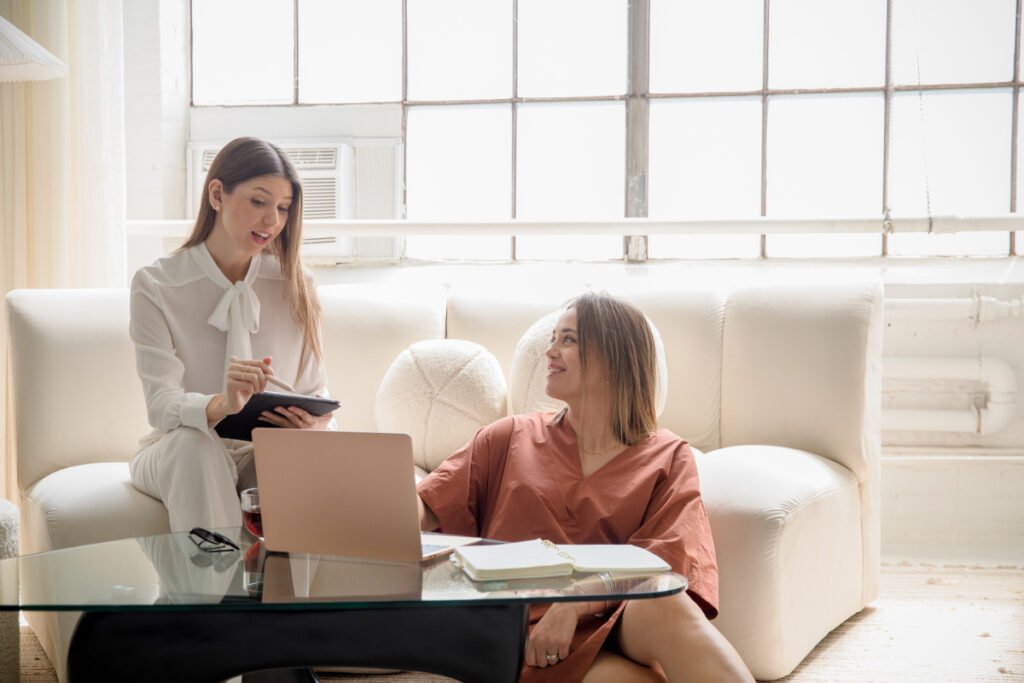 Put Yourself Out There
You simply cannot network if you do not put yourself out there. Attend industry events, trade shows, and Chamber of Commerce meetings. Get involved in your community and attend events that are related to your industry. You can also join relevant online groups and forums. By getting involved, you will be able to meet other business owners who may be interested in what you have to offer.
Make Connections
When you meet someone new, be sure to exchange business cards and connect with them on social media. You can also follow up with an email or phone call. Once you have made a connection, nurture it by staying in touch and offering help when you can. Remember, networking is all about building relationships, so don't be afraid to reach out and offer assistance.
Be a Resource
One of the best ways to network is to be a valuable resource for others. When you become known as someone who is helpful and always has the answer, people will be more likely to seek you out when they need help. You can also offer to be a guest speaker or panelist at events.
By sharing your knowledge, you will become known as an expert in your field, which will make people more likely to do business with you. People will also be more likely to refer you to others if they know that you are an expert in your field.
Help Others
When you are networking, don't just think about what you can get out of the relationship. Instead, focus on what you can do for others. When you help others, they will be more likely to want to help you in return. Offer your assistance and resources freely, and you will find that people are more than happy to reciprocate.
Take Advantage of the Internet
The internet has made networking easier than ever before. There are dozens of online networking groups and forums that you can join, and you can connect with people from all over the world. You can also use social media to network by joining relevant groups and participating in discussions.
Facebook has also made it easier to connect with people in your industry by introducing Facebook groups. These groups allow you to connect with like-minded individuals and share information, resources, and advice. Many Facebook groups also have events, both online and offline, which provide an excellent opportunity to network in person.
Some private Facebook groups can even be used to generate leads for your business. By becoming a member of a relevant group, you can connect with potential customers and get your name out there.
Network Regularly
Networking is not a one-time event; it is something that you should do on a regular basis. Attend events, meet new people, and follow up with your connections.
Although it may take some time to see results, networking is an excellent way to grow your WAHM business. By getting involved and building relationships, you will be able to reach a larger audience and make your business a success. The more you network, the more likely you are to make lasting relationships that will benefit your WAHM business.
Networking for Shy People
If you are shy or introverted, networking can be especially difficult. However, there are a few things that you can do to make it easier.
First, try attending events with a friend or business partner. This will take some of the pressure off and help you feel more comfortable. You can also practice your networking skills by attending small events or meeting just a few people at a time.
Another tip is to focus on your common interests. When you find something that you have in common with someone, it will be easier to start a conversation. Don't be afraid to be yourself, and people will appreciate your sincerity and will be more likely to want to do business with you.
Finally, don't forget to follow up after the event. Send an email or connect with people on social media. A simple follow-up can go a long way in building a relationship.
The Bottom Lines
When you are a WAHM, networking is essential to the success of your business. By getting involved and being a resource for others, you will be able to build relationships that will benefit your business. Once you start networking, you will be surprised at how many doors start to open for your WAHM business.
By building relationships with other businesses, you can increase your visibility and make it easier to get your business off the ground. So get out there and start networking!