How to Start an Event Planning Business as a WAHM
If you've always had a skill for planning birthday parties and other events, you might want to think about starting an event planning business from home. With some business planning and a bit of creativity, you can be successful in this field.
Event planning is a great business for stay-at-home moms because it allows you to use your organizational skills and creativity to earn a living. Plus, you can set your own hours and work around your family's schedule. If you're interested in starting an event planning business, here are a few tips to get you started.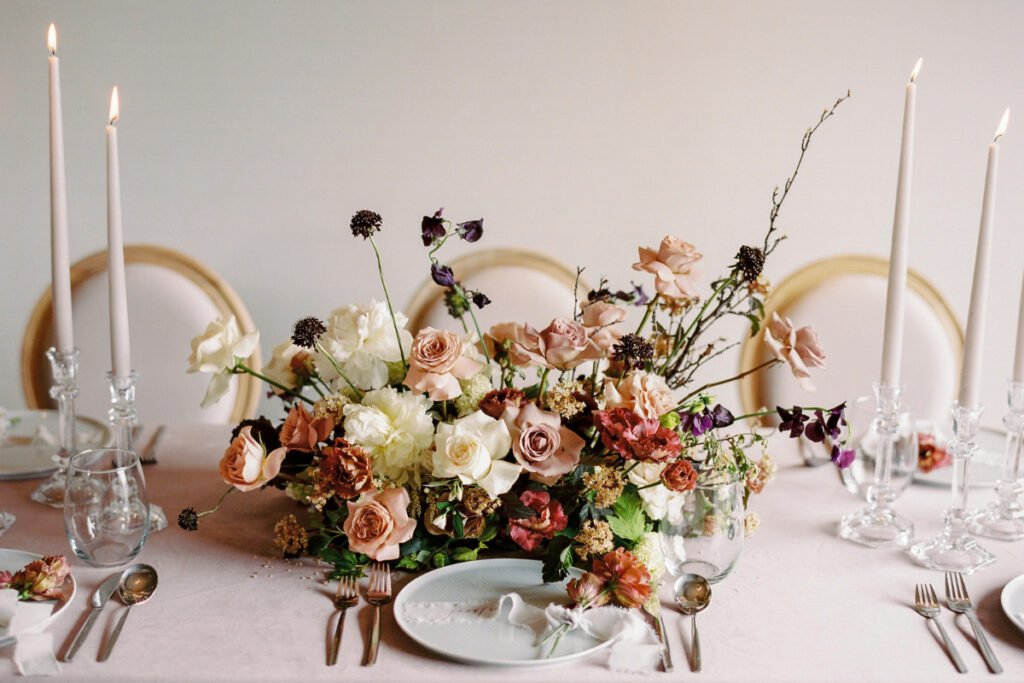 How an Event Planning Business Works
An event planning business helps clients plan and execute special events, such as weddings, corporate functions, birthday parties, and more. As an event planner, you will be responsible for tasks like finding venues, booking vendors, handling logistics, and helping with the overall design of the event.
An event planner typically works with a team of assistant planners and coordinators to help with the day-to-day tasks involved in running the business. If you're starting an event planning business from scratch, you may want to consider hiring some part-time help to get things off the ground.
Qualities of a Good Event Planner
To be successful as an event planner, you need to be organized, detail-oriented, and creative. You should also have excellent communication and customer service skills. For some clients, their event may be the biggest party they've ever thrown, so it's important that you make them feel comfortable and assured that everything will go according to plan.
You will also need to be able to handle stress well, as last-minute changes and surprises are often part of the job, and the last thing you want is to be frazzled on the day of the event.
Some successful event planners may suggest that you should also have either experience or training in event planning or a combination of both. You can actually get a degree in event planning, but it's not a requirement to be successful in this field.
Getting Started as an Event Planner
If you've decided that event planning is the right business for you, the next step is to start putting together a business plan. Your business plan should include your goals for the business, how you will generate revenue, your target market, and your marketing strategy.
You should also research the event planning industry to get a better understanding of the competition and what you need to do to be successful. Should you have a niche? What pricing structure will you use? How will you find clients? Etc.
Once you have a solid business plan in place, you can start working on the logistics of starting your event planning business. This includes things like creating a website and social media accounts, ordering business cards and marketing materials, and setting up a system to manage clients and events.
Tips to Find Catchy Event Planning Names
Having a catchy, easy-to-remember name can be a great way to make your event planning business stand out from the competition. Consider brainstorming some names that encapsulate the type of events you specialize in, such as "Party Poppers" or "Elegant Events."
A quick Google for business name generator will bring up plenty of tools that can help you generate creative, unique names. Spend time and play around with these tools until you find a name that resonates with you.
You should also make sure the name is not already taken or registered as trademark, so do a quick search online and check with the U.S. Patent and Trademark Office (USPTO) to see if the name is already registered in the system. If that's the case, you'll need to come up with something else.
Next step, secure a domain name with the same name as your business. This will make it easier for potential clients to find you online. Social media handles such as Facebook, Twitter, Instagram, and Pinterest should also match your business name—the last thing you ever want is to have a potential customer find your competitors because they had the same name as you, right?
What Are Your Event Planning Services?
As you already know, there are one thousand and one event planning businesses out there offering almost the same type of service. In order to stand out from your competition and make sure that your clients understand exactly what you do, you need to have a clearly defined list of services that you offer and how they benefit the client.
This can include anything from venue sourcing, catering, decorations, entertainment, staffing, and marketing services. Specifying the services you offer shows potential clients that your business is focused on their needs and will go the extra mile to ensure their event is a success.
Localize your event planning services is another great way to stand out from the competition. Most event planning services offer generic services, but you can differentiate yourself by offering specialized services tailored to your local area and culture.
For instance, if you live in an area known for its cultural cuisine, you could specialize in offering catering or decorations that reflect that particular region's culinary traditions. Or, if you base in big cities, you can specialize in corporate events or gala dinners, but in a smaller scale for SMBs.
Having specific services and a clear marketing strategy will make it easier for you to attract the right clients, while also setting up expectations around your services.
What to Invest in as an Event Planner
Setting up your own event planning business doesn't come cheap. It can be hard to know where to invest your money, but there are certain items that you will need in order to get started.
First, you must make sure that you have the basic equipment and tools necessary for running your business such as a laptop, a reliable internet connection, and a printer. You should also invest in event management software to help you manage bookings and keep track of client information.
Second, invest in your website. This will be the main hub for potential clients to find out more about your services so make sure that it looks professional and welcoming. A bright, straight on point, and SEO-optimized website will make your business stand out.
Third, invest in yourself. This means dedicating time and money to professional development and networking events so that you can increase your knowledge of the events industry and make connections with potential partners or clients. You may also need to take some education to become a certified event planner, especially if you plan to organize large scale events. As a certified event planner, you'll be able to show potential clients that you have professional event planning skills needed and that you take your business seriously.
Finally, register your business properly. This includes getting a business license and other legal documents depending on your area. You should also consider registering for insurance to protect yourself in case any issues arise during an event you're organizing. If you just start out, a simple Limited Libility Company (LLC) should do the job.
All of these investments may seem daunting, but they're essential for setting up your own event planning business and will help you make a success out of it. At the end of the day, as a small business owner, you want to make sure you put the right foot forward with your clients and that you provide them with the best service possible.
Marketing Your Event Planning Business
There are many ways you can market your business, but some of the most effective methods include networking, attending industry events, and using social media, like Facebook, Instagram, and TikTok. You can also get involved with local wedding and event planning associations.
As you start to market your business, it's important to focus on building relationships with potential clients. If you provide quality service and exceed their expectations, they are likely to use your services again and recommend you to others. Remember, you reputation is everything in this business.
Finally, remember that as a mom and event planner, you have the advantage of understanding how to juggle the needs of clients, family and business to ensure everything runs smoothly. This will be an invaluable asset when it comes to planning any type of event. Focus on target clients who share your values and understand that you are a mom first and an event planner second. You'll be surprised at how many clients you can attract with your unique perspective!
Tips for Running a Successful Event Planning Business
Here are some quick-yet-effective tips to help you run a successful event planning business:
Stay organized and keep good records. This will help you stay on top of deadlines and make sure that all the details of an event are taken care of.
Delegate tasks to your team members and assistants. This will help you stay sane and avoid burnout.
Be flexible and be prepared for anything. Things will inevitably go wrong, so it's important to be able to roll with the punches and think on your feet.
Keep your cool under pressure. This is one of the most important qualities of a successful event planner.
Communicate, communicate, communicate. This is key for dealing with new clients, vendors, and your team.
The Bottom Line
In order to be successful in the event planning industry, you need to be able to wear many hats and juggle a lot of balls. But if you're organized, detail-oriented, and have a knack for problem-solving, you'll be well on your way to becoming a successful event planner!