The Ultimate Guide to Become a Work-at-Home Mom Blogger
Are you a stay-at-home mom who's itching to start a blog? You're in luck! This is the ultimate guide to becoming a work-at-home mom blogger. We'll show you everything you need to know, from picking the right topic to setting up your blog and making money from it.
So, what are you waiting for? Let's get started!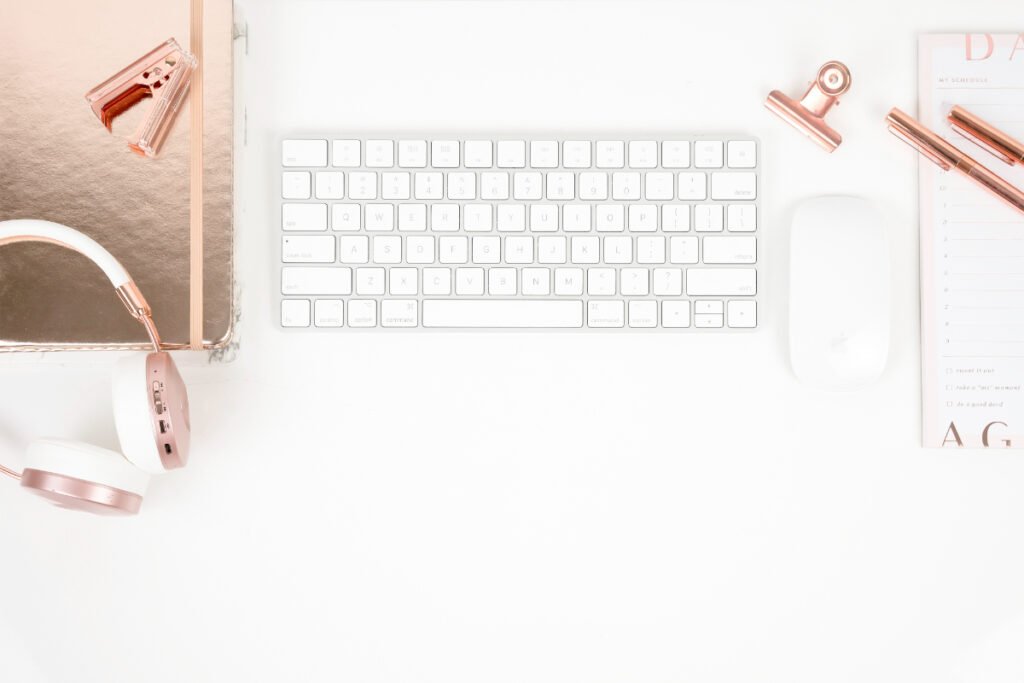 Choosing a Topic for Your Blog
The first step to starting a mom blog is picking the right topic. You want to choose something that you're passionate about and that you know other moms will be interested in. Here are some ideas to get you started:
Parenting hacks and tips
Product reviews for moms
Fashion for moms
Recipes for busy moms
Working from home tips
Once you've chosen a topic, it's time to start brainstorming a deeper niche. Let's say you want to blog about parenting hacks and tips. How about niching that topic a little bit further and blogging about sleep training? This is a great way to attract a specific audience of moms who are looking for help with sleep training their babies.
Another example is that you want to choose recipes for busy moms niche. A smaller niche can be 30-minute meals or one-pot recipes. The possibilities are endless, so take some time to brainstorm a few ideas before settling on one.
Brainstorm a Catchy (Yet Easy to Remember) Blog Name
Picking a catchy blog name is also an important part of starting a mom blog. You want to choose something that's easy to remember and that accurately represents your brand. Some examples of catchy mom blog names are:
The Busy Mom Blog
The Working Mom Blog
The Organized Mom Blog
The Frugal Mom Blog
Once you've come up with a few ideas, it's time to start narrowing down your list. Take some time to think about each name and how it represents your brand. Does it accurately reflect the content you plan on writing? Is it something that other moms will remember?
If you're having trouble coming up with a name, try using a blog name generator like this one. Just enter a few keywords related to your blog and it will generate a list of potential names for you.
Creating Your Blog using WordPress.org
Now that you've chosen a topic for your blog, it's time to create it! If you've never created a website before, don't worry – it's easy! We recommend using WordPress.org to create your blog. WordPress is a content management system (CMS) that makes it easy to create and manage a website. Best of all, it's free!
To get started, you have to choose a domain name and hosting for your WordPress site. Your domain name is your website's address on the internet (for example, www.myblogname.com). Hosting is where your website's files are stored.
We recommend using Hostinger for your hosting needs. They offer a special deal where you can get started for just $0.99/month! Plus, they have 24/7 customer support in case you need any help along the way.
To claim this offer, head over to Hostinger and select the " WordPress Website" option. Then, enter your desired domain name and choose your hosting plan. Once you've completed these steps, you'll be ready to install WordPress and start creating your blog!
Installing WordPress
Now that you have your domain name and hosting set up, it's time to install WordPress. This is the software that you'll use to create and manage your blog.
There are two ways to install WordPress — with the Hostinger control panel or manually. We recommend using the Hostinger control panel because it's easier and faster. Plus, they have a handy WordPress installation wizard that will guide you through the process.
Create the Content for Your Blog
Now that you have your WordPress site set up, it's time to start creating content! Remember, the key to a successful mom blog is to write content that is helpful, informative, and relatable.
To get started, we recommend brainstorming a list of ideas for blog posts. Jot down any topics that you think would be helpful for other moms. You can Google "mom blog post ideas" for inspiration, or check out this list of over 100 mom blog post ideas.
Once you have a list of ideas, it's time to start putting down some content! Just start with a rough outline of what you want to say. Then, flesh out your ideas and turn them into full sentences. If you're feeling stuck, try using a mind map to brainstorm ideas for your blog post. This can be a helpful way to visually organize your thoughts and come up with new ideas.
Promote Your Blog
Marketing your blog is an important part of growing your audience. There are a number of ways to promote your blog, including:
Social media – Share your blog posts on social media sites like Facebook, Twitter, and Instagram.
Email list – Send your blog posts to subscribers on your email list.
Guest blogging – Write guest posts for other blogs in your niche.
Forums – Share your blog posts on relevant forums and online communities.
Marketing your blog and growing the traffic will later help you to make money blogging. For now, focus on creating quality content and promoting your blog to reach a wider audience.
Make Money Blogging
Moms enjoy working at home and caring for their families while making some money blogging on the side. Mom makes money through a number of different methods, including:
Affiliate marketing – Promote products and services on your blog and earn a commission when readers make a purchase.
Advertising – Sell advertising space on your blog to businesses in your niche.
Digital products – Create and sell digital products like e-books, online courses, and audio files.
Physical products – Sell physical products like clothing, jewelry, and homeware on your blog.
To start making money from your mom blog, we recommend signing up for an affiliate marketing program like Amazon Associates or ShareASale. These programs are free to join and easy to use. Plus, they provide a wide range of products and services to promote, so you're sure to find something that's a good fit for your blog.
Wrapping Up
Now you know how to start a mom blog! Just follow the steps in this guide and you'll be up and running in no time. Once you have your blog set up, be sure to check out our other blogging resources to help you grow your audience and make money from your blog.